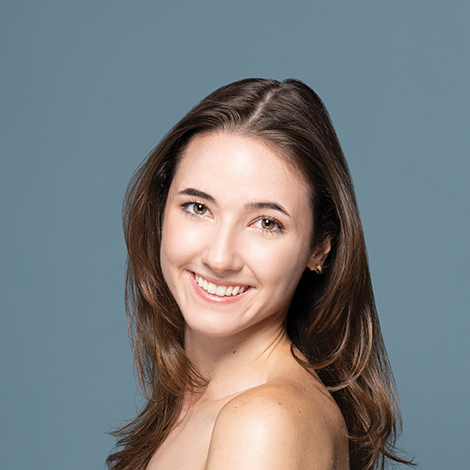 Isabella Benton
Corps de Ballet
Joined The Sarasota Ballet in 2022 as Corps de Ballet.
Born: Mobile, Alabama
Training: Charlotte Ballet trainee program, Mobile Ballet
Previous company: None
Favorite quote: "Darkness cannot drive out darkness; only light can do that. Hate cannot drive out hate; only love can do that." ~MLK jr.
Favorite role: Phlegmatic in Balanchine's The Four Temperaments. Phlegmatic is an empowering role to performs because it is four strong women working together to make long lines and powerful movements. Overall, The Four Temperaments is an inspiring ballet to me because the whole company has to come together to create a powerful piece.
Favorite costume: My favorite recent costume was the "Green Girls" in Balanchine's Western Symphony. From the beaded butterflies and hearts on the skirt to the little bows right under the tutu, there are so many little details that I love about these costumes. All of the costumes in Western Symphony have intricate details that the audience may not notice, but create an overall beautiful visual.
Fun fact: I love to watercolor. My favorite things to watercolor are memories with friends in illustration style.