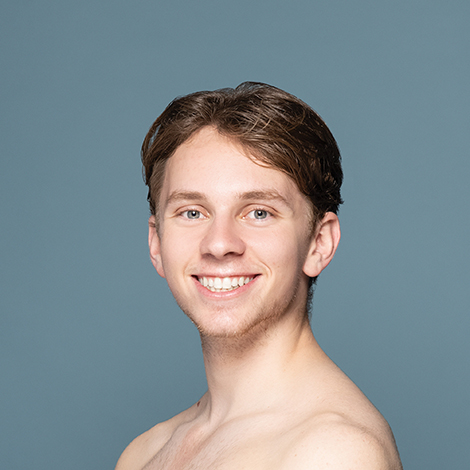 Josh Fisk
Corps de Ballet
Joined The Sarasota Ballet in 2022 as Corps de Ballet.
Born: Helena, Montana
Training: English National Ballet School
Previous company: None
Favorite quote: "Pressure is a privilege, it only comes to those who earn it." ~Billie Jean King
Favorite ballet: Frederick Ashton's Rhapsody. With an amazing score and choreography that's not only exciting but also technically challenging, I believe it is one of the best works Ashton created.
Favorite costume: It would have to be from George Balanchine's Western Symphony. I never thought I'd wear a cowboy hat and western shirt on stage so it is definitely a memorable costume.
Fun fact: I like cycling and spending time with my two dogs.