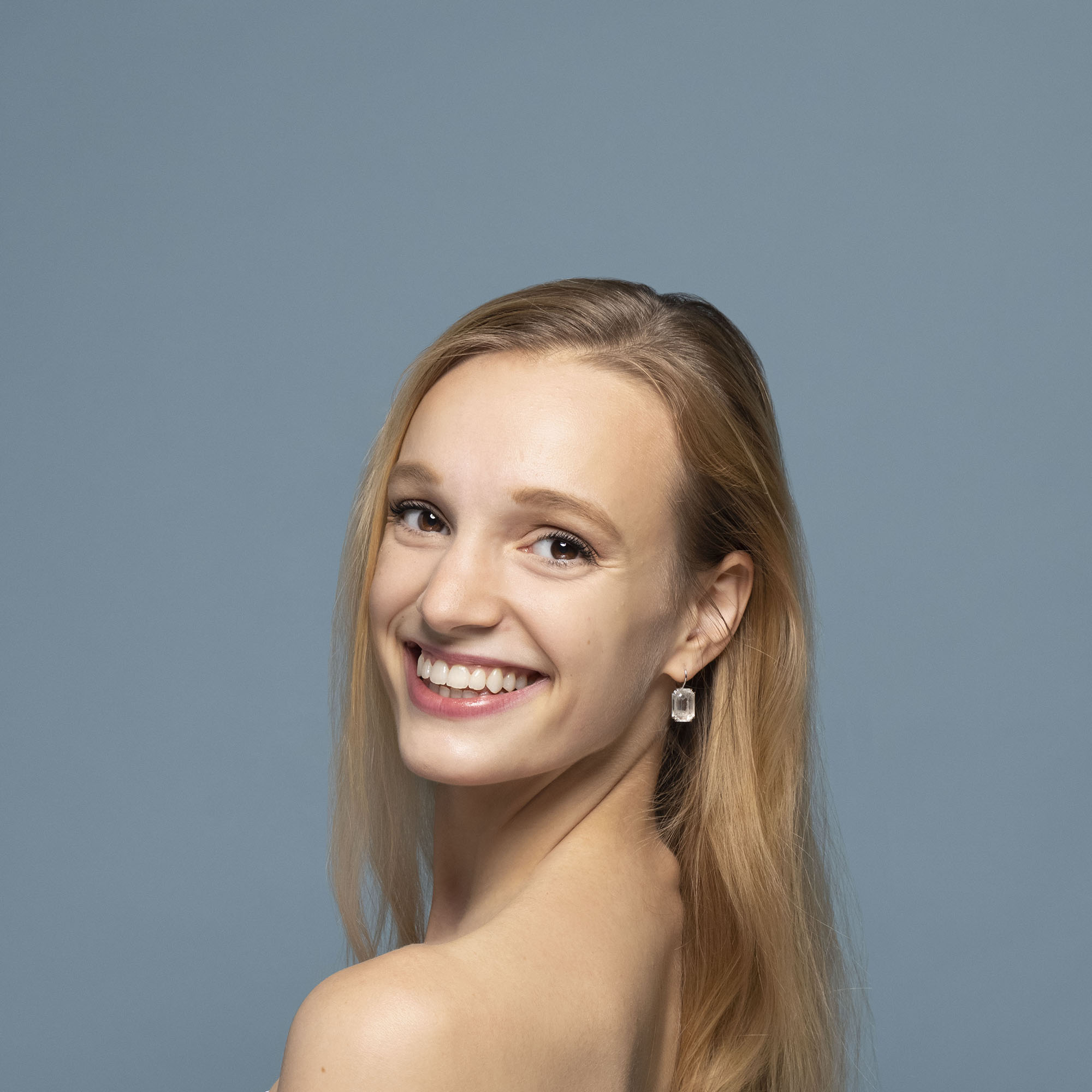 Jennifer Hackbarth
Principal Dancer
Joined The Sarasota Ballet in 2023 as a Principal.
Born: Milwaukee, Wisconsin
Training: School of American Ballet, John Cranko Schule, Milwaukee Ballet School and Academy
Previous companies: Dresden Semperoper Ballet, New York City Ballet
Favorite quote: "Let your faith be bigger than your fear."  ~Hebrews 13:6
Favorite role:  Marie in The Nutcracker is my favorite role that I have had the pleasure to perform. Marie begins her journey in the ballet when she wakes up to find that her Nutcracker doll has transformed into a beautiful prince with whom she falls in love. I treasured this role because my Nutcracker Prince was danced by my best friend in the company, which made the playfulness and love story that we portrayed to the audience uniquely sincere. I also delighted in the role of Marie because Tchaikovsky's music for the Snow pas de deux has been a favorite of mine since childhood and continues to capture my heart to this day. The joy, awe, and wonder that Marie experiences throughout the ballet are sentiments that I genuinely identify with as a ballerina whenever I have the blessing to perform for the audience on stage.
Favorite costume: My favorite costume is Odile's black swan tutu from Swan Lake because it transforms the ballerina into a beautiful royal swan princess. The tutu is made of black velvet and black feathers encrusted with gold thread and emerald jewels. I especially felt like a royal swan because the headpiece was not just a gold tiara, but was also made with irreplaceable real black swan feathers. The costume for Odile's first entrance is made even more mysterious and regal because it includes a mask like one worn in a masquerade to hide her identity from Prince Siegfried. The mask is then whisked away moments before the pas de deux begins, dramatically exposing Odile's identity as the beautiful black swan princess.
Fun fact: I have been an admirer of George Balanchine from a very young age. As a little girl, I even slept with a book about Balanchine and his ballerinas under my pillow as I dreamt of becoming a professional ballerina someday.  So it was a precious moment in my career when I was given the delightful opportunity to actually perform one of Balanchine's iconic pas de deux on his 112th birthday on the very stage in the Koch Theater that those same ballerinas of my childhood dreams had danced, all in celebration of Balanchine's life and wonderful contribution to the ballet world.
Lead and featured roles in previous companies include: Watkin's Swan Lake, The Nutcracker, The Sleeping Beauty, La Bayadere; Forsythe's Vertiginous Thrill of Exactitude, The Second Detail, Impressing the Czar; Balanchine's The Four Temperaments, Tchaikovsky Pas de Deux, The Nutcracker; Dawson's Romeo and Juliet, Giselle; Berisov's La Esmeralda; Peck's Heatscape