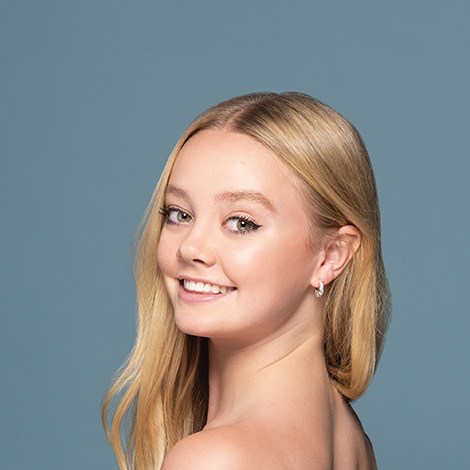 Jessica Templeton
Apprentice
Joined The Sarasota Ballet in 2022 as an Apprentice.
Born: Newcastle, United Kingdom
Training: The Royal Ballet Upper School, Tring Park School for the Performing Arts
Favorite quote: "Overthinking is the biggest cause of unhappiness." ~Buddha
Favorite ballet: Western Symphony is one of the most exciting ballets I have performed with the company. The energy onstage was electric!
Favorite costume: The Valse costumes for Sir Frederick Ashton's Façade. These costumes were adorable with a long romantic tutu, red and white striped bow at the back, hair curls and mesh gloves. All together it induced an immediate feeling of cuteness and feminine charm. Which is exactly what the dance was meant to portray.
Fun fact: Alongside dancing, I also love to choreograph. Mostly making contemporary movement on myself but I have in the past also choreographed for groups and created a solo for the finals of the Prix De Lausanne's Young Creation Award 2022.