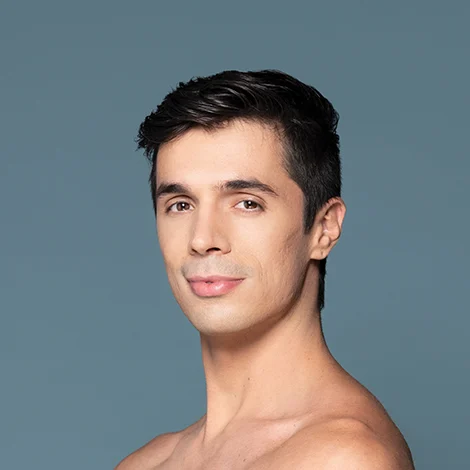 Juliano Weber
Corps de Ballet
Joined The Sarasota Ballet in 2019 as Corps de Ballet.
Born: São Paulo, Brazil
Training: Paulista Company Dance, Theatro Municipal de São Paulo
Previous company: Intuição Companhia de Dança
Favorite quote: "Dance is the hidden language of the soul." ~Martha Graham
Favorite role: My favorite role with the Sarasota Ballet was Sir Peter Wright's Summertide because I felt like I was on cloud nine.
Favorite costume: My favorite costume was George Balanchine's Theme and Variations because I felt grand and beautiful.
Fun Fact: Giraffes are my favorite animal because I feel like they are my relatives!