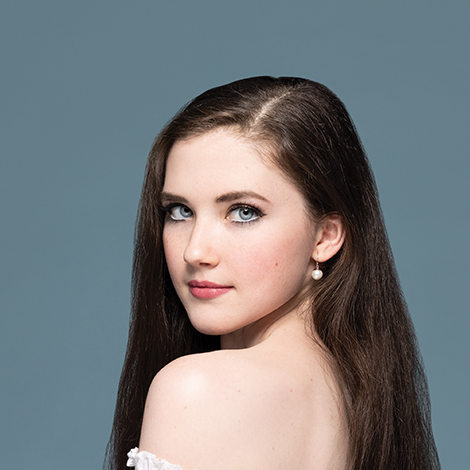 Kennedy Falyn Cassada
Corps de Ballet
Joined The Sarasota Ballet in 2020 as an Apprentice, promoted to Corps de Ballet in 2022.
Born: Jacksonville, Florida
Training: The Sarasota Ballet's Studio Company, Jaqueline Kennedy Onassis School at American Ballet Theatre, Next Generation Ballet
Previous Company: Sarasota Ballet is my first company!
Favorite quote: "Change is the law of life. And those who look only to the past or present are certain to miss the future." ~John F. Kennedy
Favorite role: Sir Frederick Ashton's Birthday Offering was a ballet I never thought I would've had the opportunity to perform, so it's a really special memory for me! I performed Elaine Fifield's solo on tour in New York City. Working on such an iconic and challenging ballet was just amazing, and I'm so thankful I was given the chance to experience that. Of course the glamour of the costumes is also such a treat!
Favorite costume: My favorite costume has been from Sir Frederick Ashton's Valses nobles et sentimentales. I love this ballet and the costume is so sweet! I love how feminine the pink dress is, and the long white gloves are such a pretty and delicate detail. The long curled hairstyle adds to the elegance of the ballet. This is definitely a costume and ballet that makes you feel beautiful!
Fun fact: I am a big Formula 1 racing fan and a hockey fan. I find it very entertaining and enjoyable, it's fun to be a fan of something that's the opposite of the beauty of ballet!