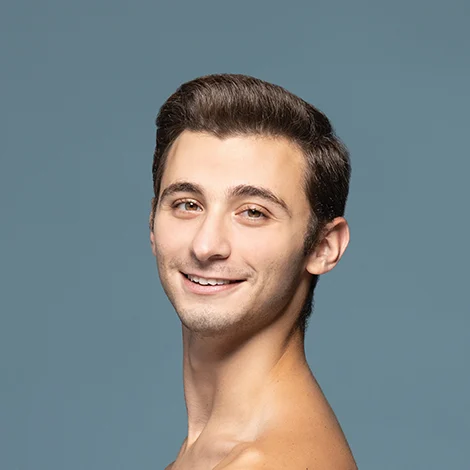 Andrea Marcelletti
Corps de Ballet
Joined The Sarasota Ballet in 2019 as an apprentice, promoted to Corps de Ballet in 2022.
Born: Rome, Italy.
Training: English National Ballet School
Previous companies: New English Ballet Theatre, English National Ballet
Favorite quote: "It is our choices that show what we truly are, far more than our abilities." ~Albus Dumbledore
Favorite role: Derek from Sir David Bintley's A Comedy of Errors. It is a very fun role and it was created on me, so I am very connected to him.
Favorite costume: Paul Taylor's Company B. I love everything about that costume. It is very much similar to my regular clothing. Nice shirt tucked in nice long trousers, belt, and white/cream shoes.
Fun fact: I drive a car which is older than me! 😂