Adult Program
The Sarasota Ballet offers a continuing education program for adults of all ages. From drop-in classes to workshops and special opportunities to connect with The Sarasota Ballet Company, there is something for everyone.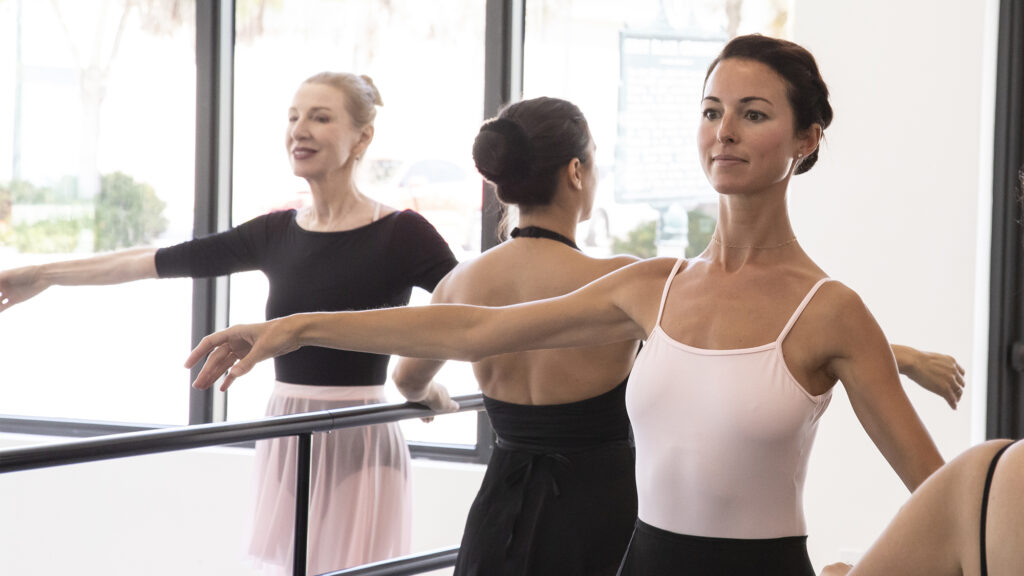 ADULT CLASS LEVELS
Basic Ballet
Designed for students with little or no experience, this class will move slowly and focus on introducing basic ballet positions, good posture/alignment, musicality, and the joy of movement.
Level 1
For students who have some previous experience and would like to start ballet again after a break or enjoy a slower-paced class. Beginning at the barre, students will develop their ballet vocabulary and coordination through simple combinations in the center, along with the concepts of turning and jumping.
Level 2
A more challenging class for students who have attended Level 1 or have had at least two to three years of prior ballet experience. Barre work includes balances in all positions, turning, and incorporating port de bras. Centre work includes the use of the body directions in combinations, with the beginnings of grand allegro (large traveling jumps).
Level 3
The highest level of ballet is offered at The Sarasota Ballet School. Barre and center combinations are more complex, combining more elements and incorporating different musical accents and rhythms. The class will cover all center work from tendu through to grand allegro and is taught at a faster pace with more combinations of steps. Students must take this class to be eligible for the adult pointe class.
Pointe
Students who can complete a Level 3 class or have previous experience are eligible for pointe work. Pointe work is mainly at the barre, with combinations using both one and two feet. Students are advised to talk to teachers first to see if they are ready for pointe work.
Drop-in-Classes
The Sarasota Ballet School's Adult Program offers a fantastic array of classes and workshops for the adult learner. Join us as many times a week as you like. No experience – no problem! We have a Basic Ballet class every Wednesday evening.
Registration & Pricing
$15 drop-in rate per class; pre-registration is required
$12 for professional dancers

Class Cards are available:
$100 for 8 classes
$175 for 16 classes
$50 pointe/basic ballet class for 6 classes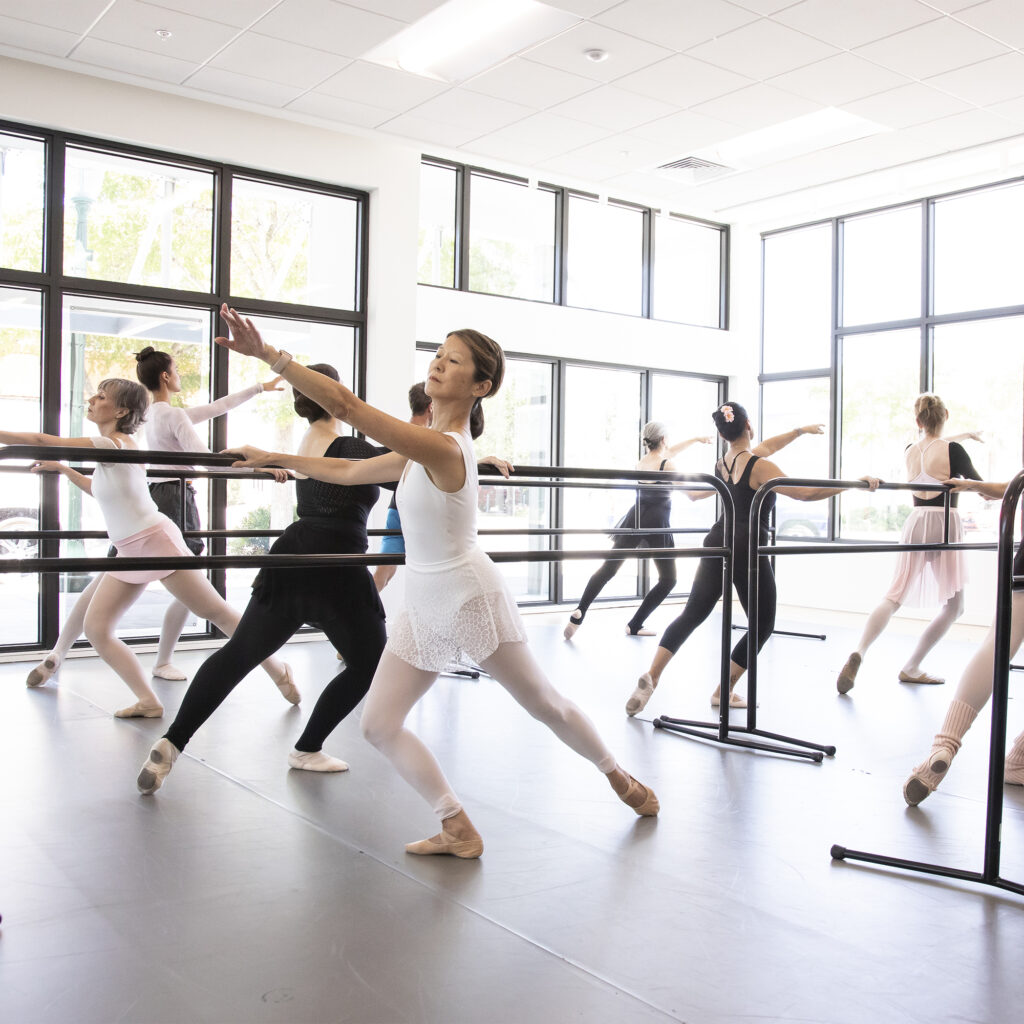 Private lessons
$75 per hour or share a class for $40 per person per hour

Schedule through [email protected]
Schedule
Monday to Friday classes will take place at the Golemme Studios – 1400 Boulevard of the Arts, Sarasota
Saturday classes will take place at the DNG Studios – 500 Tallevast Road, Sarasota
WEEKLY SCHEDULE
Monday (no class September 4th)
10:00-11:30 | Level 2
Taught by Yseult Leger or Hillary Reiter
Wednesday
Morning
10:00-11:30 | Level 2
Taught by Jennifer Welch Cudnik
Wednesday's monthly rotation is as follows:
Wednesday, September 13 Dierdre Miles Burger
Wednesday, October 4 Risa Kaplowitz
Wednesday, November 1 Christopher Hird
Wednesday, December 6 Addul Manzano
Evening
6:30-7:30 | Basic Ballet*
*$10 per class or buy a 6-class card for $50
Taught by Alberto Blanco
Friday
10:00-11:30 | Level 1
Taught by Alberto Blanco
Saturday (class held at 500 Tallevast Road)
9:30-11:00* note time | Level 3
Taught by Yseult Leger or Addul Manzano
11:00-11:30* note time | Pointe
*Note a minimum of 4 students is needed to run this class. Students must take the preceding Level 3 class.
*Please note teachers are subject to change
Weekend Workshops
We offer Adult Weekend Workshops twice a year. Designed for adults who love to dance and would like to explore opportunities they may not normally get in regular classes. The 2-day workshop will include classes in technique, variations, and repertoire culminating in an informal presentation for friends and family. 
2023 – 2024 Weekend Workshop Dates: October 21-22; April dates are to be announced.

Sample Schedule
Saturday
9:30-11:00 am, Technique
11:15-12:00 pm, Pointe/Workshop
12:00-1:00 pm, Variations
1:00-1:45 pm, Lunch
1:45-3:00 pm, Repertoire
6:00 pm, Dinner (extra charge, not part of lunch package)
7:30 pm, Company Performance
Sunday
10:00-11:30 am, Technique
11:30-12:45 pm, Pointe/Workshop
12:45-1:30 pm, Lunch
1:30-3:00 pm, Variations/Repertoire
3:00-3:30 pm, Informal Presentation2023/24 Weekend Workshop Dates to be announced soon.
FOR MORE INFORMATION CONTACT
941.225.6520 | [email protected]