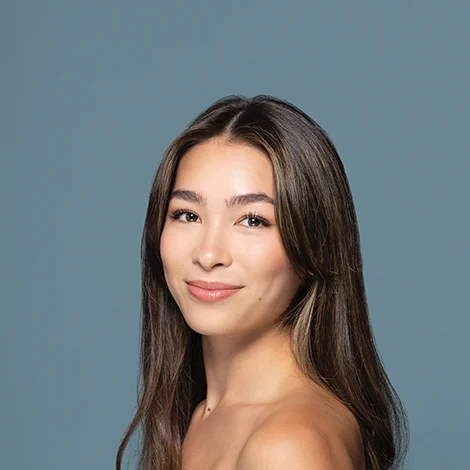 Sierra Abelardo
Coryphée
Joined The Sarasota Ballet in 2022 as Corps de Ballet, promoted to Coryphée in 2023.
Born: San Ramon, California
Training: Ellison Ballet Professional Training Program
Previous company: None
Favorite quote: "Life is not measured by the number of breaths we take, but by the moments that take our breath away." ~Maya Angelou
Favorite role: Balanchine's The Four Temperaments. I was honored to be dancing such a challenging and iconic ballet, and I loved the amazing score by Paul Hindemith.
Favorite costume: Sir Frederick Ashton's Rhapsody. The costumes are elegant and I enjoyed having the opportunity to wear costumes from the Royal Ballet.
Fun fact: Cats are my favorite animal.
Featured roles include: Ashton's Birthday Offering, Façade, Les Patineurs, Varii Capricci; Balanchine's Divertimento No.15, The Four Temperaments; Bond's Excursions; Kobborg's La Sylphide; MacMillan's Danses Concertantes; Petipa's The Sleeping Beauty Act III Blue Bird Pas de Deux.