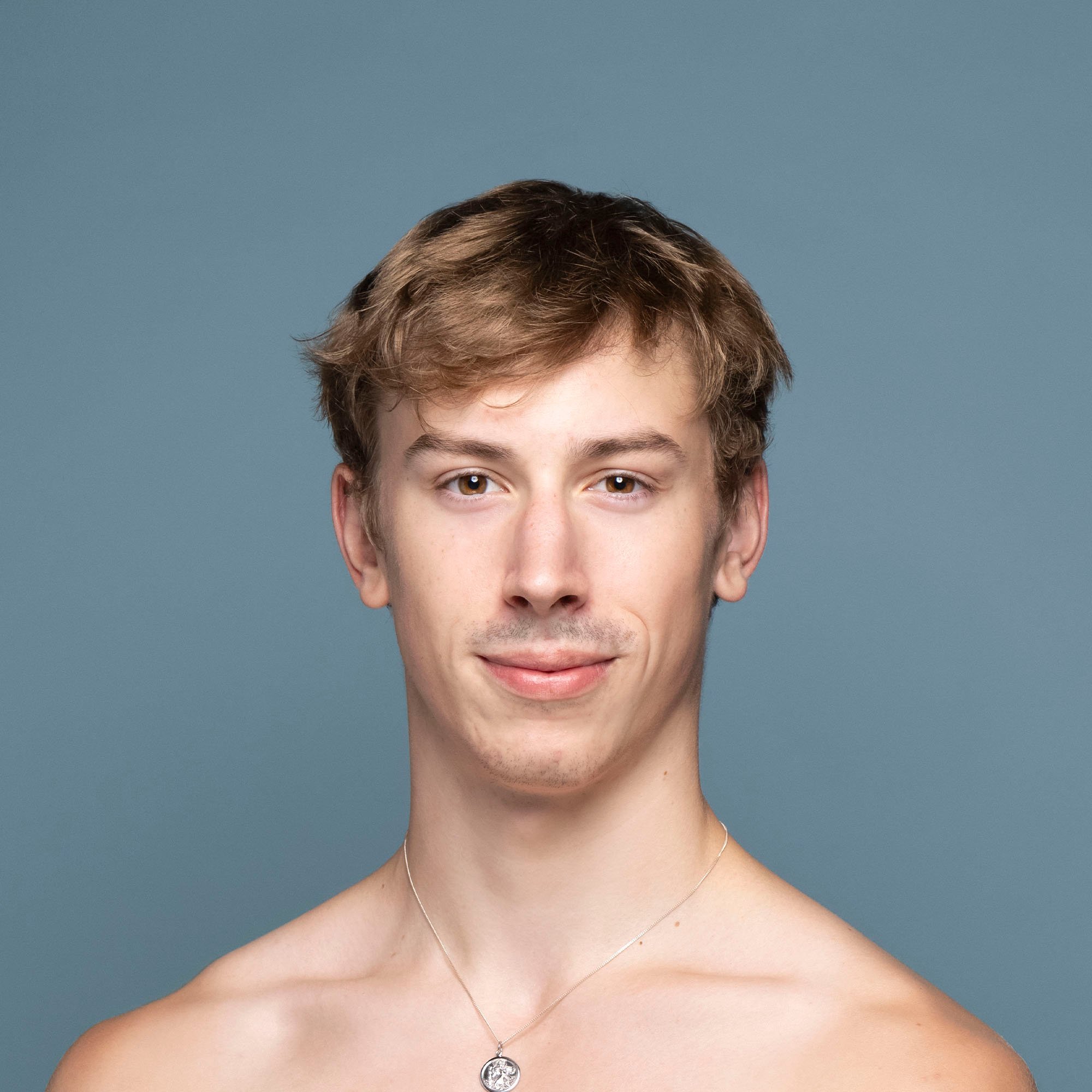 Joshua Fickling
Corps de Ballet
Joined The Sarasota Ballet in 2023 as Corps de Ballet.
Born: Aylesbury (county of Buckinghamshire) but was raised in Huddersfield in Yorkshire
Training: Royal Ballet School, Moorland international Ballet Academy
Previous company: This will be my first full time job with a company however I have freelanced with Birmingham Royal Ballet and McNicoll Ballet Collective
Favorite quote: "It always seems impossible until it's done." ~Nelson Mandela
Favorite role: I performed Pas De Quatre Man in Andrew McNicoll's Bates Beats. I loved this piece because of the modern virtuoso movements and the physicality of the role. Getting to partner other men was also a highlight as it's something you don't see often in the classics. The music was composed by Mason Bates and I feel it's a masterpiece in modern classical compositions!
Favorite costume: The costume of one the Prince's Courtiers I wore for Birmingham Royal Ballet's Swan Lake. The costumes were extravagant! They were made up of long black leather boots, some lovely brown/maroon breeches a long black bejewelled over coat which also had gold rope and material all over it with a black velvet crevât all topped of with a black Curley wig and black beard with a black glue on moustache. I loved it because it made me feel royal and like I was back in a different time period!
Fun fact: When I was younger I sent Her Majesty Queen Elizabeth 10 pounds and a written letter in the post that thanked her for running the country! I posted this off to Buckingham Palace. To my surprise I got a letter back which included the 10 pounds and a letter which explained how she was extremely grateful but couldn't accept the money! This was during the time of her diamond jubilee and I also received some special leaflets and a stamp from her!