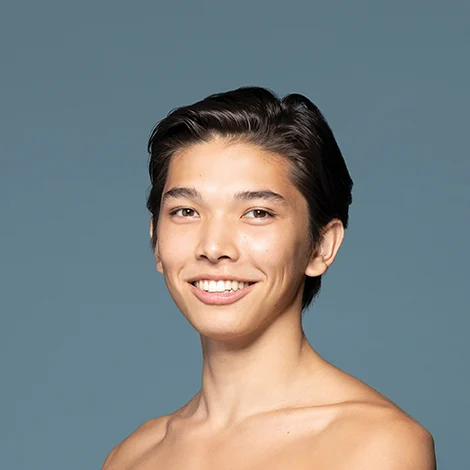 Samuel Gest
Coryphée
Joined the company in 2021 as Corps de Ballet, promoted to Coryphée in 2023 season.
Born: Almaty, Kazakhstan
Training:  Royal Ballet School
Previous company: National Theatre of Belgrade
Favorite quote: "With a hundred ways to do a dozen things, why not try it all?" ~Julian Casablancas from the Strokes
Favorite role: Gurn in La Sylphide. Had the chance to work with Johan Kobborg and to explore the acting and mime involved in ballet.
Favorite costume: Elite Syncopations unitard because the designs were so fun and interesting.
Fun fact: I have a passion for computers and technology so I'm currently doing a degree in Software Development to one day pursue a career in IT.
Featured roles include: Ashton's Birthday Offering, Valse nobles et sentimentales, Varii Capricci; de Valois' The Rake's Progress; House's Living Ghosts; Kobborg's La Sylphide; Lang's Shades of Spring; MacMillan's Danses Concertantes; Morris' The Letter V; Wright's Summertide.