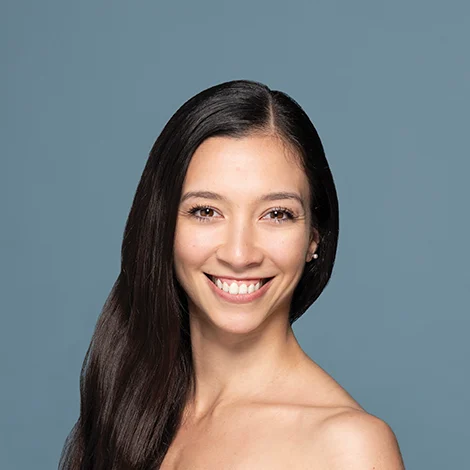 Macarena Gimenez
Principal Dancer
Joined The Sarasota Ballet in 2022 as Principal.
Born: Argentina
Training: My beloved teacher Olga Ferri and Instituto Superior de Arte del Teatro Colon
Previous company: Ballet Estable del Teatro Colon
Favorite quote: "Quality over Quantity"
Favorite role:
La Sylphide, because you get to become a character. Telling a story through a ballet is the most important thing for me as an artist and dancer.
Favorite costume: My Odette tutu, because is full of magic and responsibility.
Fun fact: I love dogs, am obsessed with chocolates, and could talk for hours without stopping!
Lead and featured roles include: Ashton's Birthday Offering, Façade, Les Patineurs, Rhapsody, Varii Capricci; Balanchine's Divertimento No.15, The Four Temperaments, Western Symphony; Bond's Excursions; Broad's Frequency Hurtz; Graziano's The Pilgrimage; Kobborg's La Sylphide; Petipa's Swan Lake Act III Black Swan Pas de Deux; Robbins' Fancy Free, In The Night.
Lead and featured roles with other companies include: Ashton's Sylvia; Balanchine's Allegro Brillante; Bigonzetti's Sinfonía Entrelazada; Holmes' Le Corsaire; Hynd's The Merry Widow; Lacotte's La Sylphide; MacMillan's Romeo and Juliet; Makarova's La Bayadère; Mollajoli's Giselle; Nureyev's Nutcracker; Petipa's Swan Lake; Stevenson's Cinderella; Vasiliev's Don Quixote.