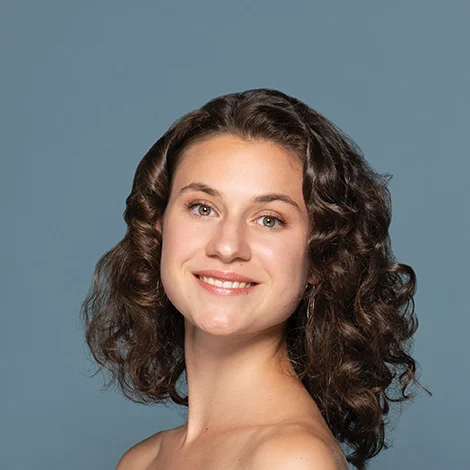 Alessandra Nova
Corps de Ballet
Joined The Sarasota Ballet in 2022 as an Apprentice, promoted to Corps de Ballet in 2023.
Born: Bergamo, Italy
Training: Pacific Northwest Ballet
Previous company: None
Favorite quote: "People will forget what you said, people will forget what you did, but people will never forget how you made them feel." ~Maya Angelou.
Favorite role: Western Symphony by George Balanchine. Taking place in the Old West, this ballet is full of lively music that immediately brings a smile to your face. While dancing, you can feel the other dancers' cheerful energy and you leave the stage with a feeling of camaraderie.
Favorite costume: Valse girls in Sir Frederick Ashton's Façade. The long tutu with a pink bodice and a huge white and red striped bow in the back is perfect for the flirty character portrayed by the four Valse girls.
Fun fact: In my free time, I love baking bread.