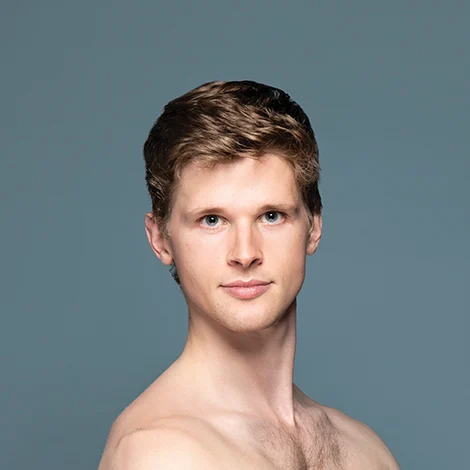 Luke Schaufuss
Principal Dancer
Joined The Sarasota Ballet in 2020 as Principal.
Born: Surrey, England
Training: Royal Danish Ballet
Previous companies: Scottish Ballet, Birmingham Royal Ballet, Royal Danish Ballet, Schaufuss Ballet
Favorite quote: "Rather to be, than to seem"
Favorite role: It's challenging to pick a single favorite role, because at the Sarasota Ballet we are lucky to have an incredible and diverse repertoire. A standout for me however would be Albrecht from Sir Peter Wright's Giselle', coached inspiringly by our very own Margaret Barbieri.  The performance and role holds a special place in my heart.
Favorite costume: James in La Sylphide by August Bournonville. Set in the highlands of Scotland, it's a timeless tale of a young man confused by love, and the dream of the unattainable. Tragically, once he finally acquires his deepest desire, he is betrayed leading to his painful demise.
Fun fact: My mum is my biggest role model. As a child I got several opportunities to perform with her on stage. It's something I will cherish forever and feel really lucky to have had that experience.
Lead and featured roles include: Ashton's Dante Sonata, Façade, Les Rendezvous; Balanchine's Theme and Variations, Western Symphony; Bintley's A Comedy of Errors; Bond's Excursions; Broad's Frequency Hurtz; Graziano's En las Calles de Murcia, In a State of Weightlessness, The Pilgrimage, Shostakovich Suite, Sonatina; Hart's John Ringling's Circus Nutcracker;  House's Living Ghosts; Kobborg's La Sylphide; MacMillan's Elite Syncopations; Morris's The Letter V; Robbins' Fancy Free; Schaufuss' La Sylphide pas de deux; Walsh's I Napoletani; Wright's Giselle, Mirror Walkers, Summertide.