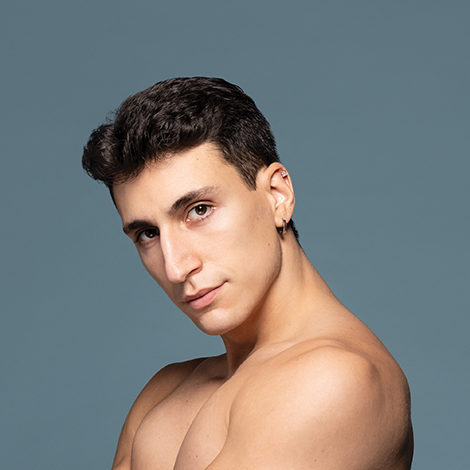 Ivan Spitale
Soloist
Joined The Sarasota Ballet in 2018 as Corps de Ballet, promoted to Coryphée in 2020, promoted to Soloist in 2022.
Born : Torino, Italy
Training: Eko Dance Project (Torino, Italy), Ballettschule Theater Basel
Previous company: None
Favorite quote: "If you can dream it you can do it" ~Tom Fitzgerald
Favorite role: Claire De Lune. It's a beautiful solo. I love contemporary. I performed it during the pandemic (Digital Program). It gave me the chance to show the audience who Ivan is!
Favorite costume: Hilarion from Giselle! I personally think it's a beautiful costume! Super well made and comfortable!
Fun fact: I love singing as much as  I love dancing! I have a little recording studio at home!
Lead and featured roles: Ashton's Apparitions, Birthday Offering, Enigma Variations, Façade, Rhapsody; Bourne's The Infernal Galop
Bintley's A Comedy of Errors; Balanchine's Diamonds, Western Symphony; de Valois' The Rake's Progress; Graham's Appalachian Spring; Graziano's Amorosa, En Las Calles de Murcia, In a State of Weightlessness; Kobborg's La Sylphide; Taylor's Brandenburgs, Company B; Tharp's Nine Sinatra Songs; Walsh's I Napoletani, Clair de Lune; Wright's Giselle, Summertide.