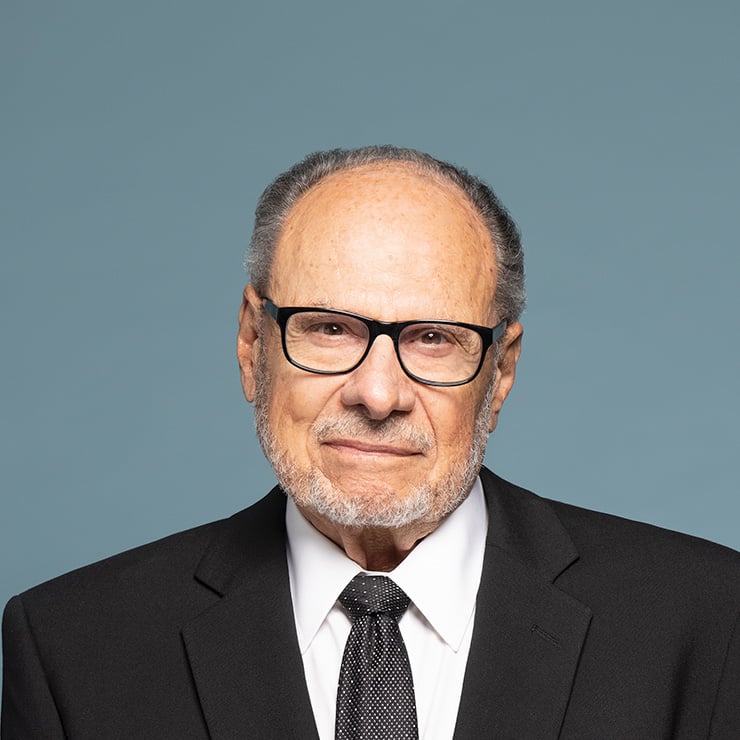 Joseph Volpe
Executive Director
Joseph Volpe, retired General Manager of The Metropolitan Opera and theater and management consultant, was appointed Executive Director of The Sarasota Ballet in February 2016. Volpe first joined the Board of The Sarasota Ballet in 2014 after a long history in the world of the performing arts. He spent 42 years working at The Metropolitan Opera, rising from apprentice carpenter to General Manager from 1990 to 2006. In that role Volpe expanded the length of The Met repertory season as well as the number of new productions, including four world premieres, 22 Met premieres, four commissions, and expanded international touring activities. His term was characterized by sound fiscal management, fresh customer service initiatives, and no contract disputes for over three decades of his leadership in contract negotiations.
He conceived and developed "Met Titles," an innovative titling system providing multilingual translations of the operas on the backs of each seat, visible only to the individual audience member who wished to utilize them, and initiated the development of Tessitura, a management software program for targeted marketing and fundraising appeals, which is now licensed to more than 400 companies worldwide. In 1998, Volpe instituted an education outreach project for young children in cooperation with the City of New York Department of Education emphasizing direct experience with music and opera for students. He also established a partnership with the University of Connecticut that provides students from music and drama departments with behind-the-scenes access to the creative and technical processes that bring the opera to life on The Met stage.
Volpe retired from The Met in July of 2006, leaving the company with a strong administration, an endowment fund that had increased from $100 million to $345 million and exceptional artistic plans for the future. Since then, Volpe has consulted with Theatre Projects Consultants where he provided comprehensive advice from project conception and design to daily operations and fiscal management. Additionally Volpe helped major arts organizations and universities as they planned moves into new facilities or addressed the reorganization and  renovation of existing ones. He has also served as a Senior Consultant for Hudson Scenic Studios, advising on all aspects of management, labor negotiation, and strategic planning.
Volpe taught a course entitled "Managing in the Performing Arts" for five years at New York University's Stern School of Business. He has been a guest lecturer at Columbia University, the University of Pennsylvania's Wharton School of Business, Georgetown, SUNY Purchase, Harvard University, and Oxford University. He has received honorary degrees from numerous universities, including Georgetown University, Fordham University, and Hamilton College. Volpe is the author of The Toughest Show on Earth, My Rise and Reign at The Metropolitan Opera, published by Random House in 2006.
As Executive Director of The Sarasota Ballet, Volpe has overseen a period of significant and sustained growth and financial stability. He has focused on expanding and strengthening the administrative structure, increasing not only staff, but also refining and augmenting administrative infrastructures. Through his support of the visions of Director Iain Webb and Assistant Director Margaret Barbieri, The Sarasota Ballet has expanded its national touring, and has undertaken some of its largest and most significant projects, including The Sarasota Ballet School's expansion into The Patricia A. Golemme Studios and commissioning hugely successful World Premieres such as Sir David Bintley's A Comedy of Errors and Jessica Lang's Shades of Spring.
Under his leadership, The Sarasota Ballet weathered the unpredictable and volatile COVID-19 pandemic. Through his investment and guidance, The Sarasota Ballet managed to return to a full season of in-person performances, which was followed by a highly successful tour, returning to New York's Joyce Theater in August of 2022.