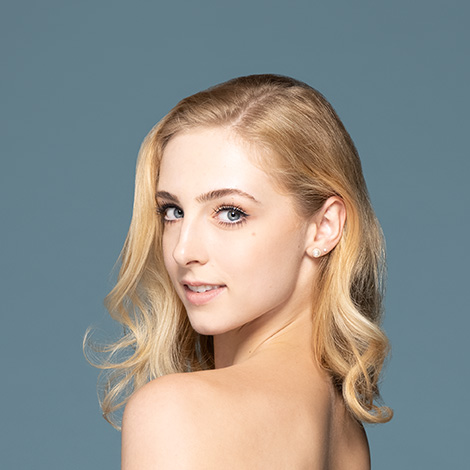 Emmanuelle Watkins
Apprentice
Joined The Sarasota Ballet in 2023 as an Apprentice.
Born: Senlis, France.
Training: The Sarasota Ballet Studio Company, Maryland Youth Ballet, Pamela Hayes Classical Ballet
Favorite quote: "Dancing can reveal all the mystery that music conceals." ~Mikhail Baryshnikov
Favorite role: In my first season I had the privilege of being a Willi in the ballet Giselle. This is one of my favorite ballets and participating in a professional production was so rewarding. There have been roles that have broadened my experiences such as Elite Syncopations in its playfulness, and Serenade in its rhythmic beauty. Both ballets have been rewarding because I have had to interpret and express a different personality or character which has enriched me as a dancer. The artist strives to make each role their own within the vision of the choreographer. It is the unison between the composer and the choreographer that the dancer creates, where music becomes a visual tapestry.
Favorite costume: Either the Sylph costume from La Sylphide or the costumes from Western Symphony. The sylph classical, long tutu feels elegant and beautiful – the perfect ballerina dream. On the other hand, the Western Symphony costume was flirty and fun with a short tutu skirt, black tights, black pointe shoes and even the finishing touches of a feathered headpiece.  These costumes embody the roles portrayed and transform the dancer into character.
Fun fact: Fun fact is that French is my first language and I was not proficient with English until I was 7.