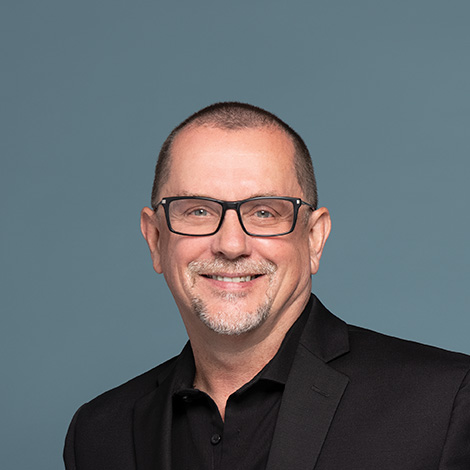 Iain Webb
Director
Born in Yorkshire, England, Iain Webb started ballet at 14 before moving to London at 16, where he trained for two years with The Rambert School of Ballet and a year at The Royal Ballet School. He further spent a year as an apprentice with The Sadler's Wells Royal Ballet where he was offered a full-time position. His principal repertoire included Ashton's The Dream (Oberon), La Fille mal gardée (Colas and Alain), The Two Pigeons (Young Man); Bintley's The Snow Queen (Kay); Fokine's Petrushka (Petrushka), Les Sylphides (Poet); Balanchine's Prodigal Son (The Son); Cranko's Card Game, Lady and the Fool, Taming of The Shrew; Nureyev's Raymonda; Massine's La Boutique Fantasque; van Manen's Five Tangos; and Wright's productions of Coppélia (Franz), The Sleeping Beauty (Blue Bird), and Swan Lake (Prince and Benno).
In 1989 Webb transferred to The Royal Ballet, Covent Garden, to perform character roles that included Ashton's Cinderella (The Small Sister, Dancing Master, and Napoleon), The Dream (Bottom), Tales of Beatrix Potter (Mrs. Tiggy-Winkle and Pigling Bland); Baryshnikov's production of Don Quixote (Sancho Panza); and MacMillan's Different Drummer (The Doctor), Manon (The Client). During this time he was a board member of Sir Matthew Bourne's Adventures in Motion Pictures. In 1996 Webb retired from The Royal Ballet, but was invited back as a guest artist to give three farewell performances at Covent Garden as The Small Sister in Ashton's Cinderella. After retiring as a dancer, he was invited by Sir Matthew Bourne to be Rehearsal Director
for The West End, L.A. and Broadway seasons of Swan Lake and continued to work with Bourne on his production of Cinderella.
In 1999 Webb was asked by Tetsuya Kumakawa to join his newly formed K-Ballet Company in Japan as Ballet Master and two years later was appointed Assistant Director. During this time, he worked with Kumakawa on building the company into one of Japan's leading ballet companies—and the only company to tour extensively throughout Japan as well as New York and Shanghai. Webb also worked with many international stars including Adam Cooper, with whom he co-directed The Adam Cooper Company and organized its tour to The Kennedy Center. Likewise, he coproduced with Johan Kobborg the London performances of Out of Denmark and staged Roland Petit's Carmen Pas de Deux for Alessandra Ferri and Julio Bocca for American Ballet Theatre's 65th Anniversary Gala.
Throughout Webb's career he has produced and directed many international performances, presenting dancers from The Royal Danish Ballet, Paris Opera Ballet, New York City Ballet, and Stuttgart Ballet, to name a few. He has been a guest teacher for White Oak Dance Project, Birmingham Royal Ballet, and Rambert Dance Company, as well as teaching master classes and workshops for all the major ballet schools in England. In 2013 he became an Ashton Associate for the Sir Frederick Ashton Foundation.
In July 2007 Webb took over the directorship of The Sarasota Ballet. Under his leadership the Company will have performed 183 ballets and divertissements by the end of the 2023 – 2024 Season, including 51 world premieres and 13 American Company and American premieres. These include ballets by Ashton, Balanchine, Bintley, Bourne, Cranko, de Valois, Lang, MacMillan, Robbins, Taylor, Tharp, Tuckett, Tudor, van Manen, Wheeldon, and Wright.
In 2011 Webb secured The Sarasota Ballet's first national tour, performing George Balanchine's Diamonds in collaboration with The Suzanne Farrell Ballet at The Kennedy Center in Washington, D.C. This would be swiftly followed by invitations to perform at festivals and theaters including The Kennedy Center's Ballet Across America III, Jacob's Pillow Dance Festival, New York City Center's Fall for Dance Festival, the Joyce Theater, and Ballet West's inaugural National Choreographic Festival.
In 2014, Webb and Assistant Director Margaret Barbieri organized The Sir Frederick Ashton Festival, commemorating the 25th anniversary of Ashton's passing. The Festival garnered national and international acclaim for its dedication in preserving and presenting the choreographic legacy of Sir Frederick Ashton.
During the COVID-19 pandemic, Webb reinvented the Company's previously announced Season, creating 7 digital programs that showcased the Company's artistry and depth of repertoire. This not only allowed The Sarasota Ballet to continue to employ all of its dancers, but also brought the Company into the homes of thousands of audience members in 47 states and across 30
different countries.
Webb's leadership and vision continues to grow The Sarasota Ballet's national and international reputation and acclaim.