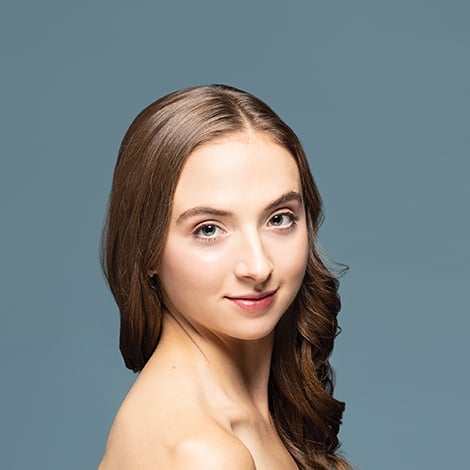 Paige Young
Coryphée
Joined The Sarasota Ballet in 2018 as an Apprentice, promoted to Corps de Ballet in 2019, promoted to Coryphée in 2023.
Born: West Chester, Pennsylvania
Training: The School of Philadelphia Ballet
Previous company: None
Favorite quote: "Ballerinas are more than dancers—we have the extraordinary power to make you feel things. We can embody music in our movements, but also story, emotion, and the very rhythms of life." ~Georgina Pazcoguin
Favorite role: One of the six corps de ballet ladies in Sir Frederick Ashton's Rhapsody. I performed this ballet in my first season as an apprentice, and I fell in love with the emotional Rachmaninov score, the luxuriant, musical choreography, and the floaty, pink costumes. I got to revisit this ballet in my fifth season, and it was a joy to perform the ballet again with the confidence and knowledge I had gained over the past few years. It was rewarding to feel like I had grown—physically and artistically—and I felt like I could dance in the moment and truly enjoy being onstage.
Favorite costume: The gowns from the ballroom scene of Ashton's Apparitions. Costume designers from London flew to Sarasota to fit all of us individually in these stunning dresses! Each one was unique and custom-made to the dancer's specifications—my gown was a peach-champagne color with a huge tulle bow in the back.
Fun fact: I am a PADI certified advanced open water diver and love to scuba dive in the Florida Keys.