April 5-6, 2024
P6 – PORTRAITS OF EXPRESSION
Featuring Balanchine's Emeralds and Who Cares?, and MacMillan's Las Hermanas
This is a highly sophisticated performance, beautifully danced and powerfully acted, much enhanced by evocative sets and costumes.
Program Six opens with George Balanchine's Emeralds, the opening ballet in the choreographer's renowned three-act ballet Jewels, the ballet whispers French perfume with its graceful clouds of tulle
in Romantic-length tutus. Sir Kenneth MacMillan's tense psychological drama Las Hermanas* takes
a 180 degree turn from the splendor of the previous work. Profoundly musical, structurally complex,
yet exquisitely refined, the ballet is based on Federico García Lorca's, The House of Bernarda Alba.
Las Hermanas is a remarkable dramatic ballet about sensuality under harsh repression as well as the emotional and violent consequences that follow. What better combination to bring audiences back from the weight of Las Hermanas than the brilliance of George Balanchine and George Gershwin? Closing Program Six, Who Cares? brings audiences through a wonderful series of solos, duets, quartets, and ensemble pieces all set to remarkable jazzy classics of Gershwin.
Repertoire will include:
Emeralds
Choreography by George Balanchine
Music by Gabriel Fauré
Las Hermanas
Choreography by Sir Kenneth MacMillan
Music by Frank Martin
Who Cares?
Choreography by George Balanchine
Music by George Gershwin
Music arrangement by Hershy Kay
PRICE
$35 – $125
RUN TIME
Approximately 2 hours with two 20 minute intermissions
Venue
Sarasota Opera House
61 N Pineapple Ave, Sarasota, FL 34236
Get Directions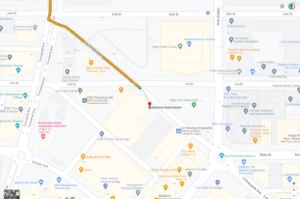 Creative Team
EMERALDS
Choreography
George Balanchine
Music By
Gabriel Fauré
LAS HERMANAS
Choreography
Sir Kenneth MacMillan
Music By
Frank Martin
WHO CARES?
Choreography
George Balanchine
Music By
George Gershwin
Music Arrangement By
Hershy Kay