23 – 24 Season Overview
The Sarasota Ballet's 2023 – 2024 Season will feature 7 programs showcasing the internationally recognized artistry and programming of the Company. New repertoire works for The Sarasota Ballet include a new ballet by Jessica Lang, Edwaard Liang's The Art of War, and Panoramic Score, a world premiere by Gemma Bond. Resident Choreographer Ricardo Graziano returns with some of his most acclaimed works and a world premiere, which will be his 11th one-act ballet for the Company. Renowned as the 'Father of Ballet in America', George Balanchine is showcased through Theme and Variations, Who Cares?, and Emeralds from his masterpiece, Jewels. Mentor and a significant source of inspiration to Webb and Assistant Director Margaret Barbieri, Sir Frederick Ashton, comes to life with both humor (Varii Capricci), drama (Dante Sonata), and swiftness (Sinfonietta). And Webb continues to bring back beloved works by Johan Kobborg (Salute), Sir Kenneth MacMillan (Las Hermanas), Paul Taylor (Company B), Twyla Tharp (In the Upper Room), and Christopher Wheeldon (The American).
This Season is a perfect first step in a new chapter for The Sarasota Ballet.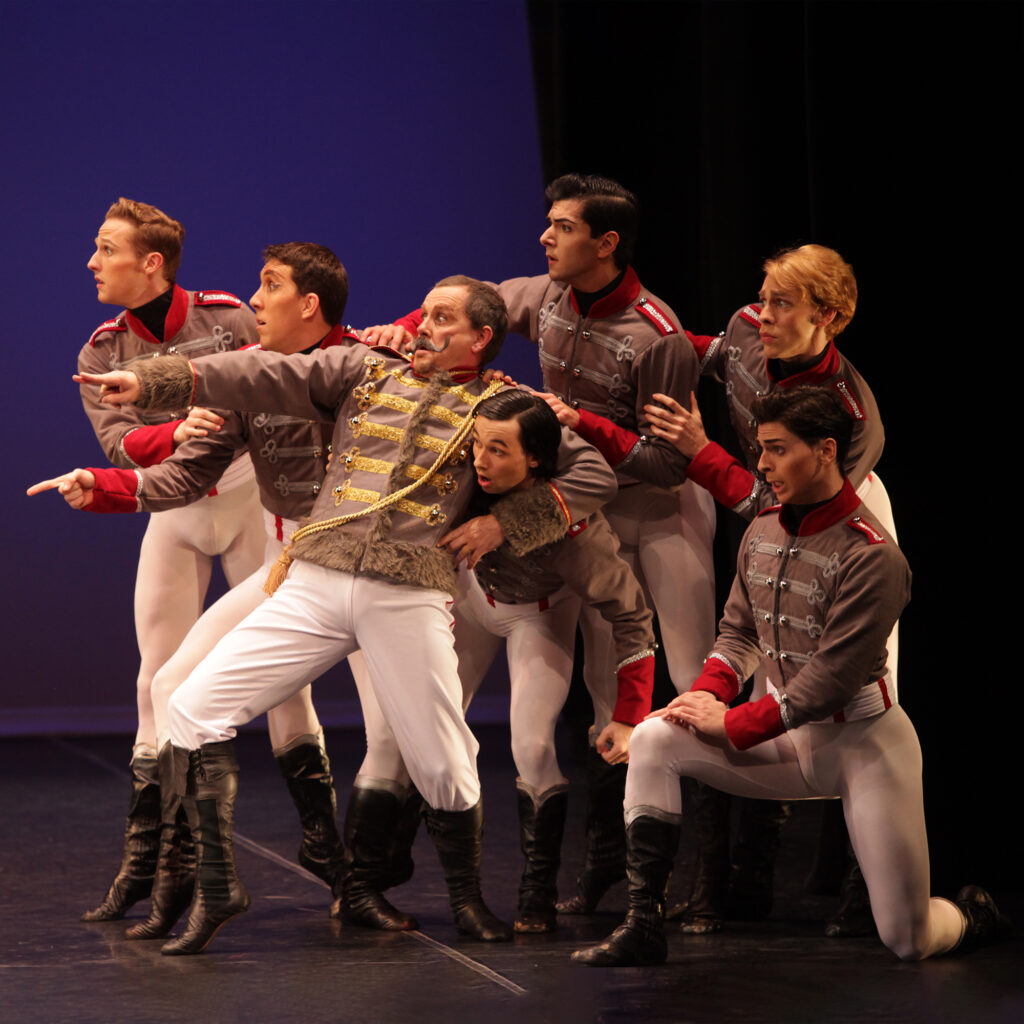 Program 1
Progression In Rep | October 20 – 22, 2023
FSU Center for the Performing Arts
Varii Capricci | Choreography by Sir Frederick Ashton | Music by Sir William Walton
Panoramic Score (World Premiere) | Choreography by Gemma Bond | Music by Alberto Ginastera
Salute | Choreography by Johan Kobborg | Music by Hans Christian Lumbye
Program 2
Conflicted Beauty | November 17 – 18, 2023
Sarasota Opera House
The Art of War (Company Premiere) | Choreography by Edwaard Liang | Music by Michael Torke
Dante Sonata | Choreography by Sir Frederick Ashton | Music by Franz Liszt
Company B | Choreography by Paul Taylor | Music by The Andrews Sisters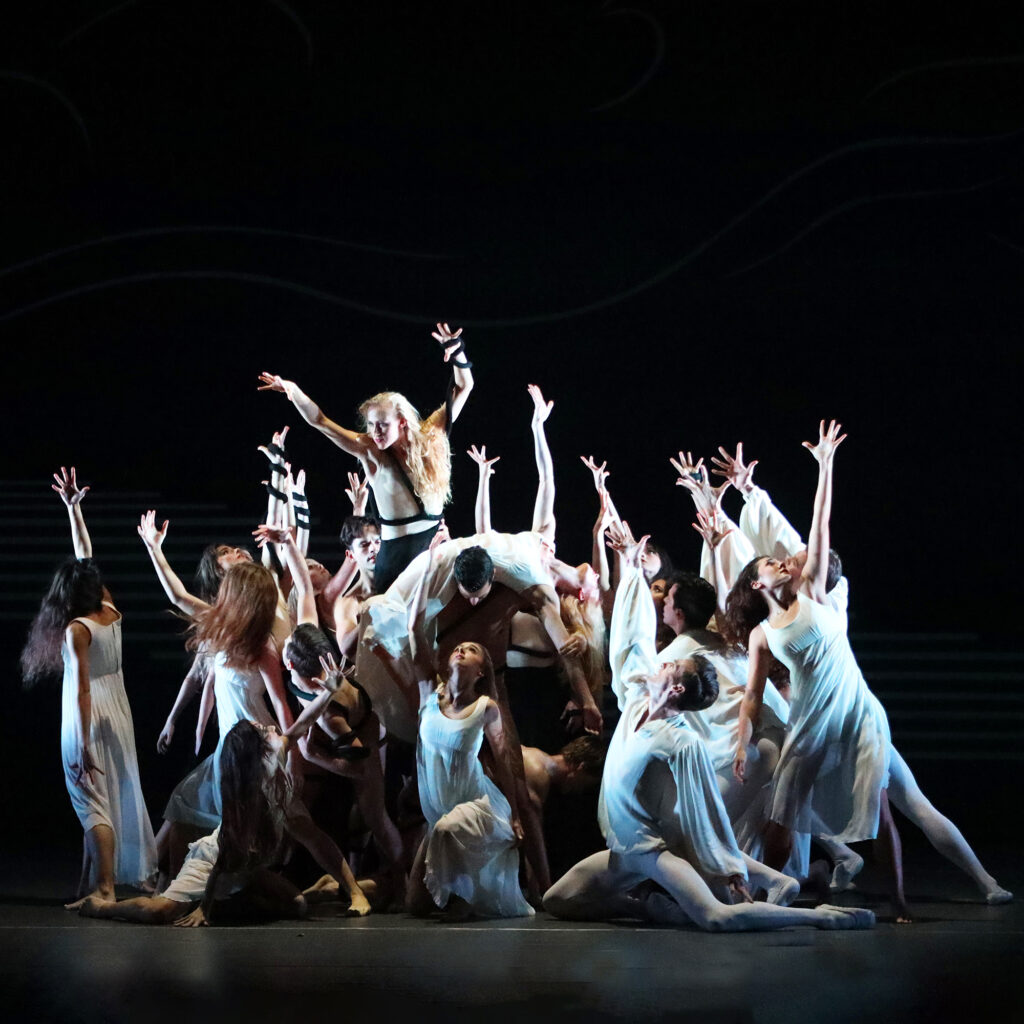 Program 3
Moments of Meaning | December 15 – 16, 2023
Sarasota Opera House
Theme and Variations | Choreography by George Balanchine | Music by Pyotr Ilyich Tchaikovsky
In the Upper Room | Choreography by Twyla Tharp | Music by Philip Glass
Program 4
Graziano Celebrated | January 26 – 29, 2024
FSU Center for the Performing Arts
Sonatina | Choreography by Ricardo Graziano | Music by Antonín Dvořák
In a State of Weightlessness | Choreography by Ricardo Graziano | Music by Philip Glass
World Premiere | Choreography by Ricardo Graziano | Music by Franz Schubert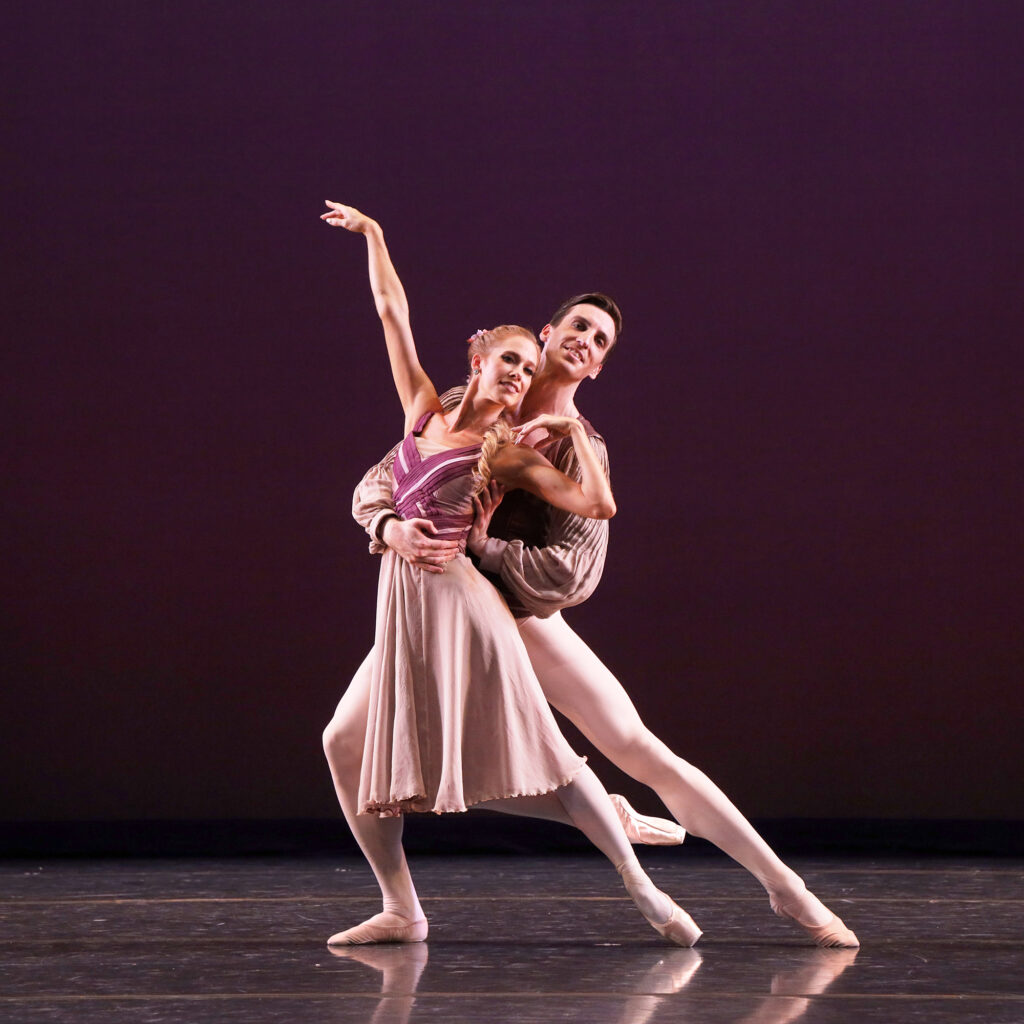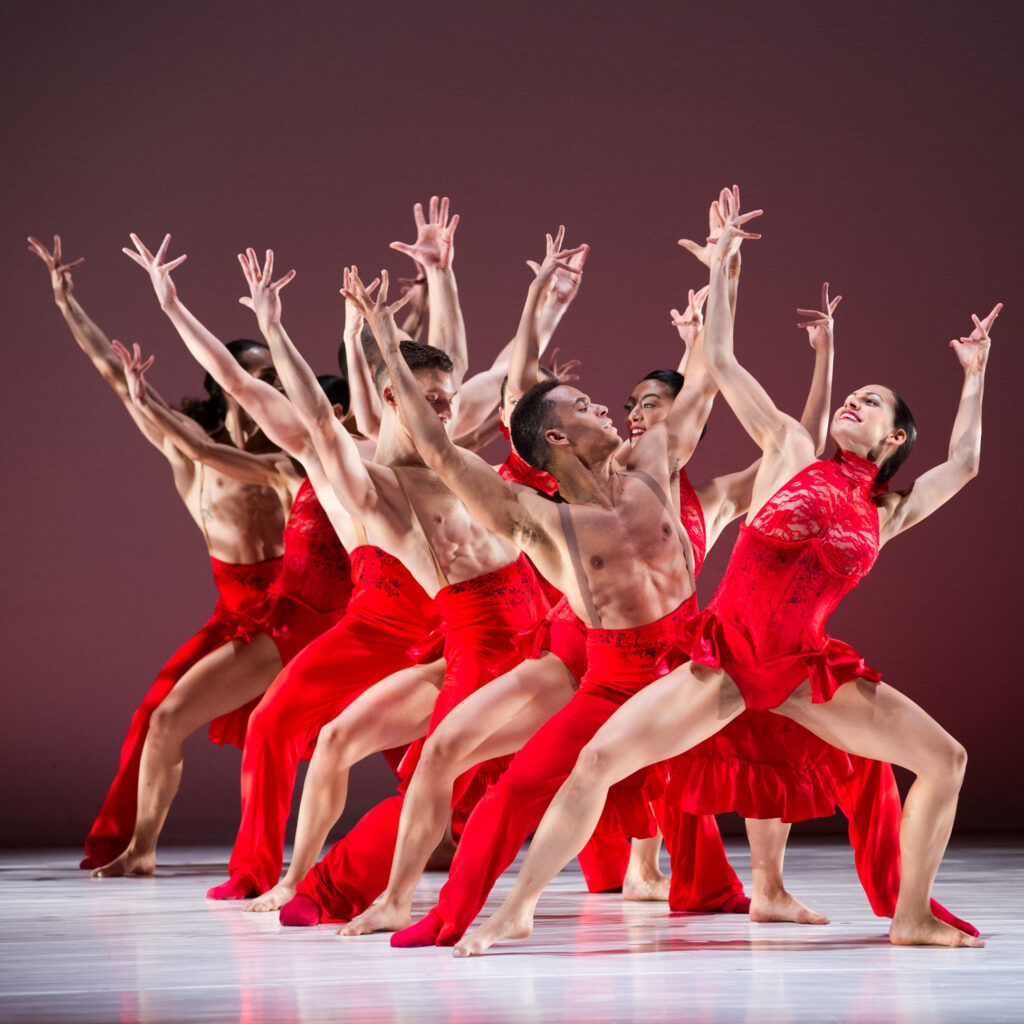 Program 5
Ballet Hispánico | March 8 – 11, 2024
FSU Center for the Performing Arts
The Sarasota Ballet Presents Ballet Hispánico
Program 6
Portraits of Expression | April 5 – 6, 2024
Sarasota Opera House
Emeralds | Choreography by George Balanchine | Music by Gabriel Fauré
Las Hermanas | Choreography by Sir Kenneth MacMillan | Music by Frank Martin
Who Cares? | Choreography by George Balanchine | Music by George Gershwin | Music arrangement by Hershy Kay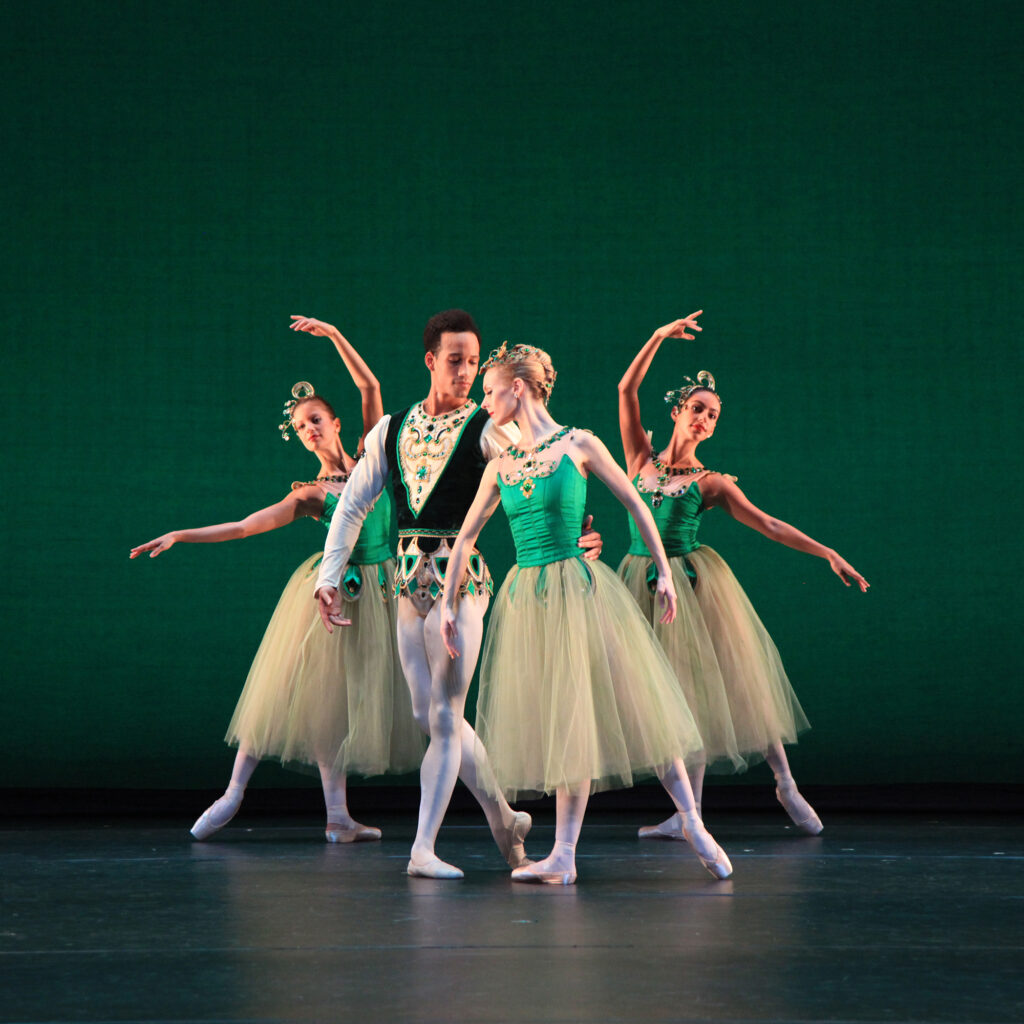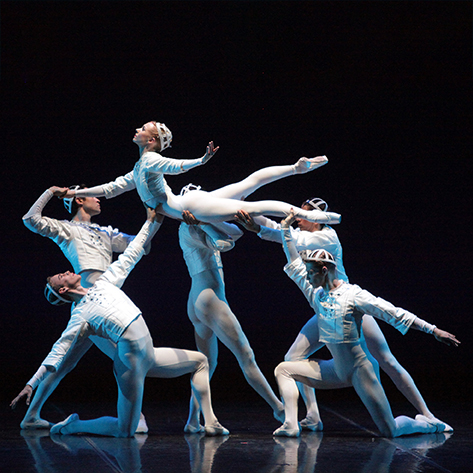 Program 7
Inspirations | April 26 – 27, 2024
Sarasota Opera House
The American | Choreography by Christopher Wheeldon | Music by Antonín Dvořák
Lyric Pieces | Choreography by Jessica Lang | Music by Edvard Grieg
Sinfonietta | Choreography by Sir Frederick Ashton | Music by Malcolm Williamson